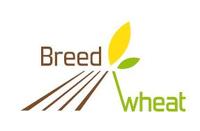 Breeding for economically and environmentally sustainable wheat varieties: an integrated approach from genomics to selection.
Data
BreedWheat Information System rely on GnpIS with dedicated access rights following the consortium agreement.
Genomics: BW contributed to the bread wheat genome reference sequence hosted in the IWGSC Data Repository developed by URGI.
Tools
Project
BREEDWHEAT project is a long-term public-private research initiative coordinated by Jacques Le Gouis (previously Catherine Feuillet) from INRA-GDEC. In total, 39 M€ is being invested over 9 years by 26 French partners, including 11 private companies, to develop and use efficient genome sequence-based tools and new methodologies for breeding wheat varieties with improved quality, sustainability, and productivity.
"Our goal is focused singularly on accelerating genetic gain to create new, high-yielding, wheat varieties that will meet current and future global challenges in wheat production" Catherine Feuillet.
Breedwheat public website .
Duration: 01/09/2011 to 01/09/2019
Coordinator: Jacques Le Gouis
Laboratories / Institutions and compagnies:
UMR GDEC, INRA Clermont-Ferrand
UPR BIA, INRA Angers-Nantes
U EPGV, INRA Versailles-Grignon
UPR CNRGV, INRA Toulouse
UMR GV, INRA Le Moulon
UR URGI, INRA Versailles-Grignon
UPR CPP, INRA Versailles-Grignon
UMR GAEL, INRA Grenoble
UMR BF, INRA Bordeaux
UMR EGC, INRA Grignon
UMR LIMOS, UBP Clermont-Ferrand
UMR EMMAH, INRA Avignon
UMR Agronomie, INRA Versailles-Grignon
GEVES
Céréales Vallée
ARVALIS-Institut du végétal
RAGT 2n
FLORIMOND DESPREZ
LIMAGRAIN Europ / BIOGEMMA
SYNGENTA
AGRI OBTENTIONS S.A.
KWS MOMONT
EURALIS Group / CAUSSADE SEMENCES
BASF
SECOBRA Recherches